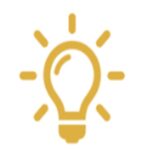 GS-PROjects is uw vertrouwde aannemer voor elektriciteitswerken.
Aannemer van elektriciteitswerken door professioneel elektricien met vakkennis.
Aannemer van elektriciteitswerken in nieuwbouw of renovatieprojecten volgens de regels van de kunst.
Het comfort van je huis zonder elektriciteit? nee, ondenkbaar in onze huidige samenleving. Onmiskenbaar brengt elektriciteit de faciliteit in huis om,  toestellen te plaatsen en is het de sfeerbrenger met verlichting in de woning, tuin en omgeving.
Bouwen of verbouwen

Hebt u het aangedurfd en gaat u bouwen of verbouwen? Dan zijn ook elektriciteitswerken een onmisbaar item op uw "to do lijstje". Kies hiervoor een vakman die van aanpakken weet en die u het nodige advies kan geven.
Veiligheid
Elektriciteit op een correcte manier aanleggen ligt vast in een aantal door AREI vastgelegde regels en heel wat veiligheidsvoorschriften. Juist u heeft dus een vakman nodig die met kennis van zake te werk gaat en dat is de enige manier om er zeker van te zijn dat uw installatie die volledig conform de wetgeving is. GS-PROjects staat dan ook garant voor de finale oplevering en keuring.
GS-PROjects aannemer van elektriciteitswerken in nieuwbouw of renovatie.
Kies daarom voor de diensten van GS-PROjects en neem dus vandaag nog contact op voor een offerte of een eerste bespreking.